Pizza is one of the world's most loved fast foods. Modern pizza originated in Napoli, Italy.
It has become a household name in Europe, America, and Asia, with many pizzerias to choose from. In 2017, it was also included in UNESCO's list of 'intangible cultural heritage.
In this article, we have covered 20 interesting facts about pizza.
Here are 20 Interesting Facts About Pizza:
1. The word 'pizza' first appeared in a Latin text
The word 'pizza' first appeared in a Latin text from the Italian town of Gaeta, in 997 AD. It was then a part of the Byzantine empire. The word 'pizza' in this case might have referred to something like bread or flat bread prepared with cheese.
Later in history, it was used to refer to something that could be either flatbread or fresh dough prepared with cheese and topped with onions and herbs.
Finally, pizza moved into Italy where it became popular among its Romans who liked the simplicity and flexibility of making this dish at home using ingredients they could easily get locally as opposed to importing them by boat from Europe or by camel caravan from Africa.
This recipe is an ode to what these Roman Romans did back then – make a rich, delicious pizza at home without having to move out into the country!
2. National Pizza month
In October, the United States celebrates National Pizza Month.
It originally began in October 1984. It was created by Gerry Durnell, the publisher of Pizza Today magazine.
3. Pizza Expo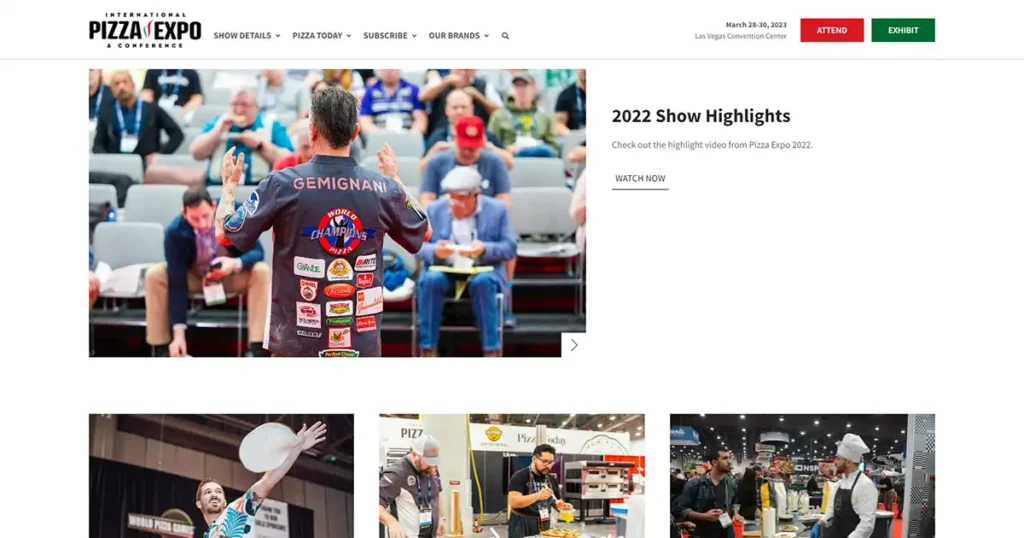 Pizza is so popular in the US that Las Vegas, Nevada, actually has an International Pizza Expo.
It is hosted every year in the month of March where thousands of guests attend to the best ingredients, pizza makers, and cooking tips.
4. Pizza theorem
There is actually a mathematical theorem named after pizza, called the 'Pizza theorem'. In 1976, it was originally proposed as a challenging problem by Upton.
5. Pizza brain
Pizza Brain, a farm-to-table, all-natural artisan pizzeria and museum is located in the heart of Philadelphia.
The brain of the whole operation is a team of artists and chefs who love to make pizza so much that they decided to create their own little slice of heaven.
It is a place to discover the history and heritage of pizza. The museum has a collection of posters, movies, books, postcards, and videos that bring you closer to its unique culture and history.
If you are a pizza lover, then this museum is definitely worth visiting.
6. Dipping sauce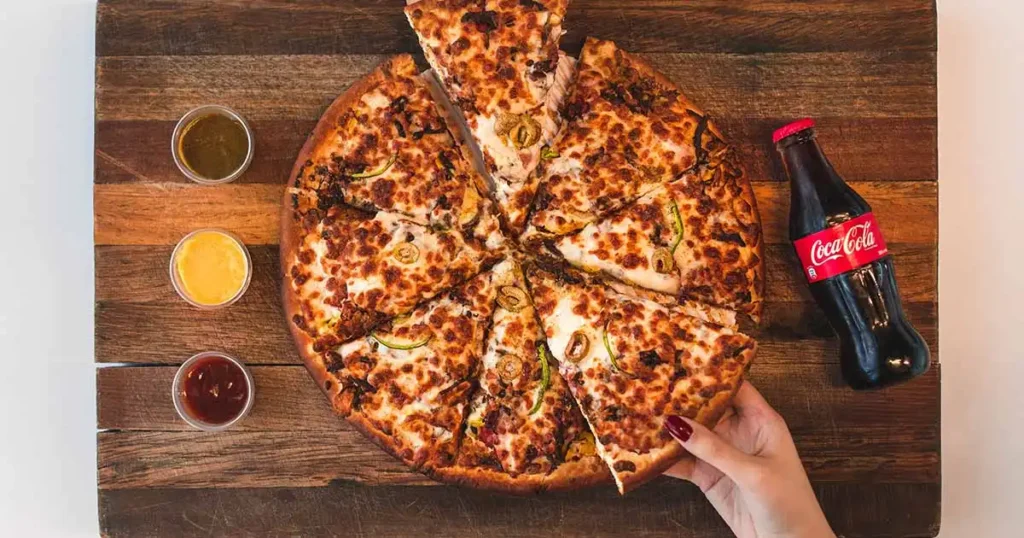 Pizza sauce has gained popularity in the US and worldwide over the years.
In 1984, Papa John's invented the first pizza sauce to help you dip those perfect slices of served-up pizza.
Papa John's has been dipping pizza for over almost 40 years with its tasty, carefully crafted sauces.
7. Pizza in space
A 6-inch pizza was delivered to the International Space Station (ISS) in 2001, to Russian astronaut Yuri Usachov.
It was a publicity stunt that cost them over one million dollars but with that Pizza Hut became the first restaurant chain to deliver pizza to the space.
8. National Pizza Day
Yes, there is one. It is celebrated on the 9th of February in the US.
National Pizza Day is a day when pizza lovers all over the world celebrate this beloved food. The first National Pizza Day was celebrated in 2000.
9. Margherita
The first Margherita pizza was created by a baker named Raffaele Esposito in 1889 when King Umberto 1 and Queen Margherita of Italy visited Napoli.
The cook at the Fieschi's restaurant, Raffaele Esposito, decided to make an original dish for their visit.
10. Octavian Augustus
The first Margherita pizza was created by a baker named Raffaele Esposito in 1889 when King Umberto 1 and Queen Margherita of Italy visited Napoli.
The cook at the Fieschi's restaurant, Raffaele Esposito, decided to make an original dish for their visit.
11. $130 Billion Industry
Although pizza has been around for a very long, history has shown that it truly came into its own when it was invented in Naples, Italy.
It was also there that the word "pizza" first started appearing in Italian-language dictionaries.
Today, this popular Italian dish is made by millions of people all around the world every day.
Yet despite its widespread popularity, the pizza industry is still relatively young and continues to expand at an incredible pace!
The pizza industry is worth around $130 billion USD globally. The highest-earning restaurants are Domino's, which had revenue of over $8.64 billion USD in 2017.
12. Pizza Every Day
Around 13% of the US population consumes pizza every day. The top five states with the highest overall proportion of pizza consumers are Minnesota, Wisconsin, Ohio, California, and New York.
13. Lombardi's since 1905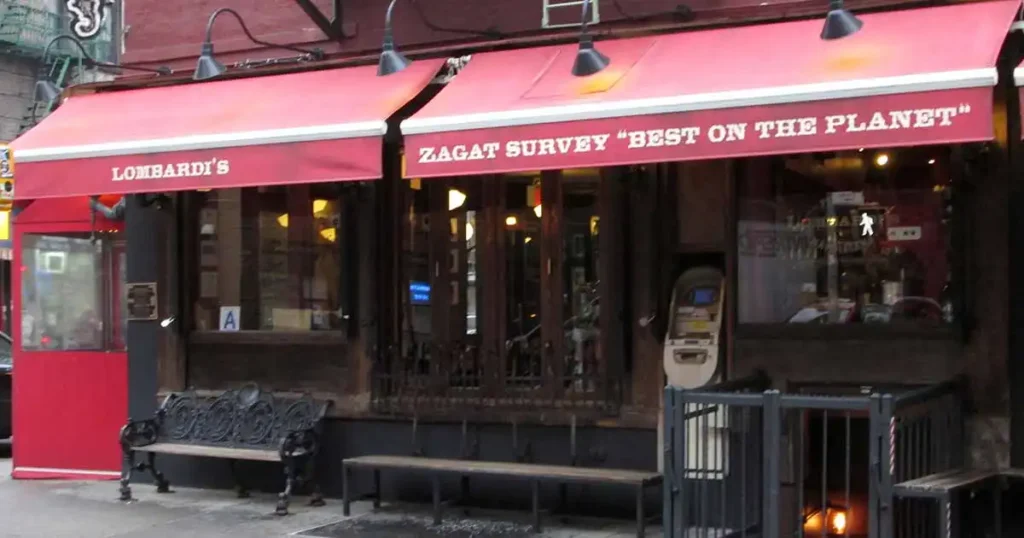 Lombardi's, New York City's original pizza shop, opened in 1905. The first store location was at the corner of East 2nd and Lexington Avenue, which is now an antique market.
A few years later, the company moved to its current location at 19th and Broadway in Manhattan.
They have since evolved their offerings and expanded across the country, with locations in California, Virginia, and Illinois.
Today, Lombardi's is still going strong and serves delicious, authentic Italian-American-style pizzas to the people of the Tri-State area.
14. US military and pizza
The US military came up with a ready-to-eat pizza in 2017. This has helped the United States to gain an advantage over other nations.
The U.S. Army Soldier Systems Center developed the award-winning packaging for this product, which has been shown to be both delicious and nutritious by soldiers and other military personnel around the world.
15. Bill Murray and Jean-Claude Van Damme
Jean-Claude Van Damme and Murray are both from New York. Both of these superstars used to work at pizza restaurants before getting famous. Both men have been making pizza since they were teens.
16. Hawaiian pizza
Hawaiian pizza is a thin-crust pizza with a spicy sauce topped with pineapple and ham.
Although its name suggests otherwise, it was actually invented in Canada.
17. Pie or slice?
It's hard to imagine how a few slices of pizza were once the size of a pie.
At first, pizzas in the US were sold by the pie. 'Patsy's Pizzeria' in New York City started selling pizzas by the slice in 1933, which became very popular.
18. Pizza-man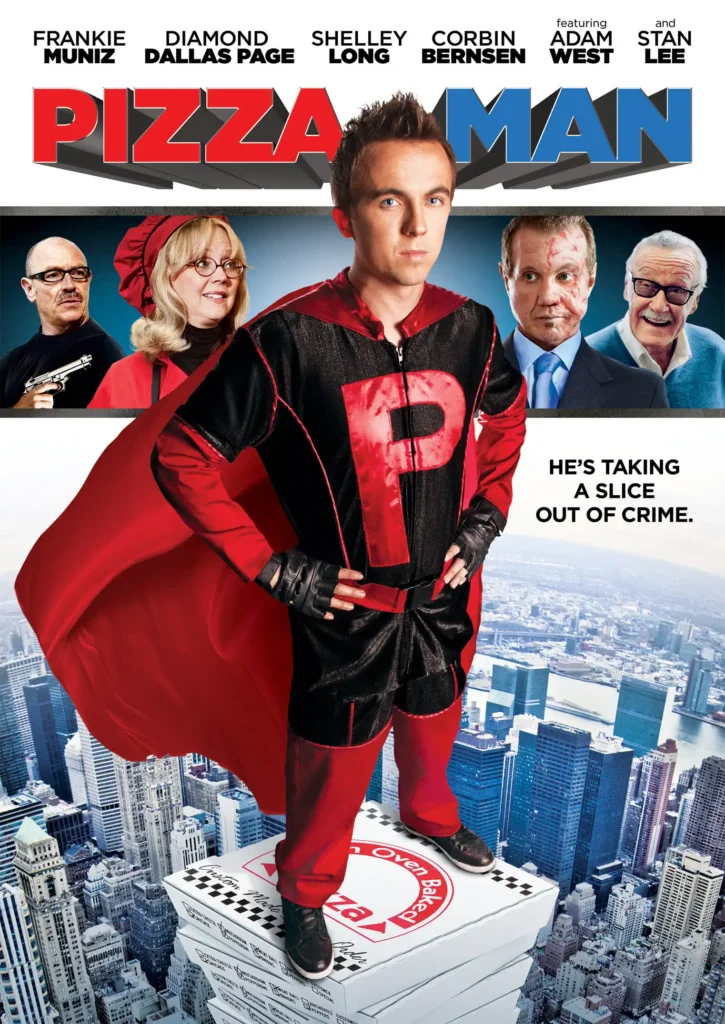 Pizza-man is the world's only pizza-themed superhero movie launched in 2011.
The film star, Frankie Muniz has worked as a pizza delivery guy who acquires superpowers after eating tomato pizza.
19. Pizza-flavored Beer
Not only beer, pizza-flavored condoms, cigarettes, ice cream, and potato chips are also in the US market.
20. The Dough doctor
The Dough doctor is Tom Lehmann, a pizza expert, associated with the American Institute of Baking. He solves unique problems related to pizza-making and his clients include people from all over the globe.
Pizza is one of the most loved foods on the planet. With the ease of snacking and the irresistible taste that pizzas provide, it is no surprise that an average American eats around 6000 slices of pizza in his lifetime. Looks like pizza is here to stay!
You may also want to read:
How many of these interesting facts about Pizza did you already know? Let us know in the comment section below!