Football is the most exciting sport on Earth and the most played game of all time, football has fans all over the globe whether they know its basic rules or not.
It is a gentle reminder that we can all value and enjoy the same things despite our differences. It is a game of cooperation, enthusiasm, and esteem.
Even though it's famous around the world, there are still many obscure facts about football. In this article, we have covered some of the most interesting facts about football.
26 Obscure Facts About Football
Fact #1: The Invention of Football
Football, as we know it today, was invented in England in the 19th century. However, the game has its roots in much older games played in various parts of the world.
Yes, the most famous Football in the world indeed originated in China. We know it is beyond our imagination because our national team is ranked 86th nowadays.
Nevertheless, scholars agree that the first recorded sports game, Cuju, was created by China around 476 BC. The Mayan Empire, Ancient Greece, and England, to name a few, have all had their fair share of ball games over history.
This game, called cuju, involved kicking a ball made of leather stuffed with feathers or hair into a net. Cuju was a popular game among the Chinese for centuries, and it is thought to have influenced the development of football in other parts of the world.
In England, football was originally a rough game that involved a lot of violence. In the 19th century, a group of Englishmen began arranging the game's rules to make it safer and more organized.
In 1863, the Football Association was founded. It published the first set of rules for this amazing game. These rules outlawed violence and the object of the players was to kick the ball into the goalpost of the other team.
The game of football quickly spread throughout England and the rest of the world.
In 1904, the Fédération Internationale de Football Association (FIFA) was founded. The association started organizing international competitions. The first FIFA World Cup was held in 1930. This great sporting event is held every four years since then.
Here are some of the figures who played a key role in the invention of football:
Charles W. Alcock: Alcock was credited with organizing the first FA Cup Competition in 1871. He was also the secretary of the Football Association from 1863 to 1895.
Ebenezer Cobb Morley: Morley is considered the father of English Football. He was also one of the founding members of the Football Association.
William Webb Ellis: Ellis is considered the inventor of the Rugby. In 1823, he was said to have picked up and run with the ball during a Football game. This act is said to have marked the beginning of rugby football.
Walter Camp: Walter Camp is considered to be the "father of American football." He was a player, coach, and referee. In the late 19th century, he helped arrange the rules of the football.
These are just a few of the many people who played a role in the invention of football. The game has come a long way since its early days.
Fact #2: Mark Hughes Played For Two Team On The Same Day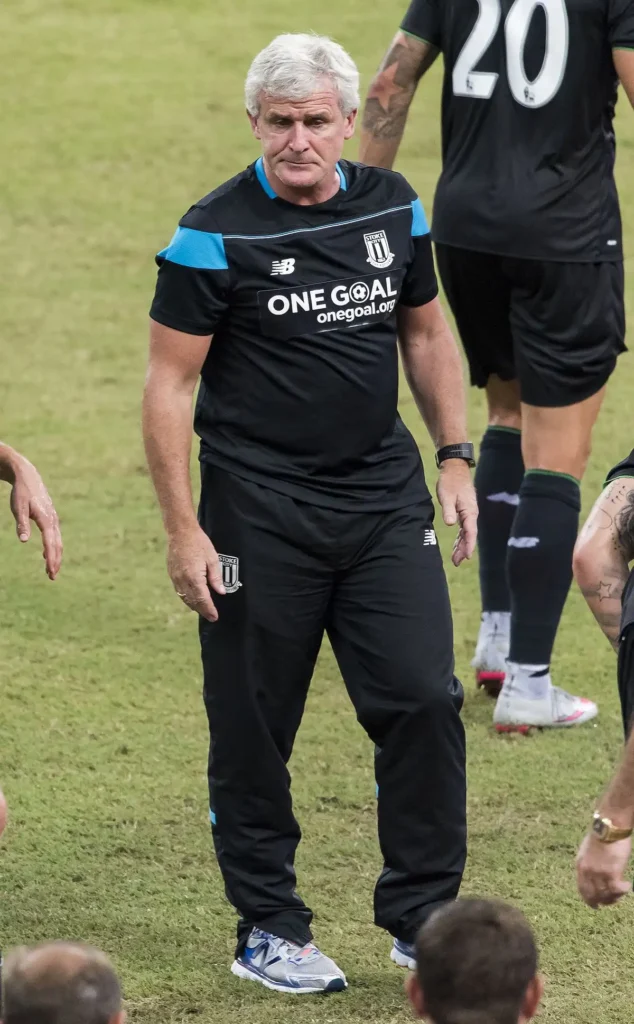 Despite having another match for Wales that day, Mark Hughes, a legend for both Manchester United and Wales, was approached to join Bayern Munich. Uli Hoeness advised him to play for Wales in a qualifier at noon.
In the evening, he boarded a jet to face Borussia Monchengladbach for his country.
Being the first player to be named for two teams on the same day, he missed the first half but was available for the second. Bayern Munich won the match.
Fact #3: More Than 3.5 Billion People Watch The FIFA World Cup
Approximately 3.5 billion people watched the FIFA World Cup, which is a record for a sporting event. The FIFA World Cup was the most-viewed sporting event globally. France won the FIFA World Cup final against Croatia, which 1 billion people watched.
These high viewership numbers illustrate the popularity of football as a sport and the global reach of the FIFA World Cup. Furthermore, it emphasizes how important the tournament is globally.
Fact #4: Only 8 Countries Win The World Cup
Since 1930, the FIFA World Cup has been played every fourth year, and only 8 different countries have won the tournament despite 21 tournaments played.
The Brazilian national team has won the FIFA World Cup 5 times, making it the most successful in history. With four championships apiece, Germany and Italy are in second place.
Argentina has won the world cup three times. Franc and Uruguay have won two times each, and England and Spain have won the World Cup once.
| | | |
| --- | --- | --- |
| Country | No. of Times Winner | Year of Winning |
| Argentina | 3 | 1978, 1986, 2022 |
| Brazil | 5 | 1958, 1962, 1970, 1994, 2002 |
| Italy | 4 | 1934, 1938, 1982, 2006 |
| Germany | 4 | 1954, 1974, 1990, 2014 |
| Uruguay | 2 | 1920, 1950 |
| France | 2 | 1998, 2018 |
| England | 1 | 1966 |
| Spain | 1 | 2010 |
Fact #5: In 2018, Kylian Mbappe became the youngest player since Pele to score in a World Cup final
Kylian Mbappe, a 17-year-old phenom from France, won the World Cup Final at the youngest age since Brazilian legend Pele. At the 2018 World Cup, Mbappe's goal against Croatia gave France the victory. He won the highest score at 19.
After scoring against Sweden in 1958, Pele is still the youngest player to score in a final. At 17 years and 249 days old, Pele is still the youngest World Cup champion. Dino Zoff is the oldest winner, at 40 years and 133 days.
Fact #6: World's Most Popular Sport
Football is the most popular sport in the world, with over 3.5 billion fans. It is simple to understand and at the same time extremely exciting to watch. It is also a very accessible sport, as it can be played with very little equipment.
After Football, Cricket is the second most popular sport in the world, with over 2.5 billion fans. It is more complex with 42 laws. However, it can be just as exciting as Football. It is extremely popular in the Commonwealth countries like England, Australia, and India.
Hockey, Tennis, Volleyball, Table Tennis, and Basketball are the other most famous sports in the World with 2 billion, 1 billion, 900 million, 850 million, and 800 million fans respectively.
Fact #7: Paul Robinson Is The Only Goalkeeper to Score, Assist, And Win The Penalty In the Premier League
Paul Robinson, a former goalkeeper for England, Blackburn, Leeds, Spurs, and Burnley, is now the only goalkeeper in the Premier League to have scored, assisted, and won a penalty.
Robinson has five goalkeeping assists, making him a record-breaker. Robinson's track record demonstrates that goalkeepers do more than stop footballs and goals.
His football skills, alertness, and vision contributed to his team's goal differential improvement. Anyone motivated by Robinson's on-the-ball accomplishments should check out Pendle Sports' and their best uniforms.
Fact #8: Most Goals in Football World Cup
Miroslav Klose of Germany holds the record for most goals scored in the FIFA World Cup. He played in four World Cups, from 2002 to 2014, and scored 16 goals in 24 matches.
He also won the Golden Boot in 2006. He is followed by Ronaldo of Brazil, who scored 15 goals in 19 matches, and Gerd Müller of Germany, who scored 14 goals in 14 matches.
Here is a list of the top 10 footballers with the most goals in the FIFA World Cup:
Miroslav Klose (Germany) – 16 goals
Ronaldo (Brazil) – 15 goals
Gerd Müller (Germany) – 14 goals
Just Fontaine (France) – 13 goals
Pelé (Brazil) – 12 goals
Vava (Brazil) – 11 goals
Geoff Hurst (England) – 11 goals
Uwe Seeler (Germany) – 11 goals
Zinedine Zidane (France) – 10 goals
Kylian Mbappé (France) – 10 goals
This list only includes players who have scored goals in the FIFA World Cup. There are numerous players who have scored more goals in other international competitions, but their goals are not included in this list.
Fact #9: Till Now, Only Players to Have Hat Trick In The Premier League
Only two players in the Premier League have scored three goals with their heads. Salomon Rondon played for West Bromwich Albion against Swansea in 2016, and Duncan Ferguson played for Everton against Bolton in 1997 while representing Everton.
Fact #10: Most Goals by A Goalkeeper
Rogério Ceni, the goalkeeper Has scored the most goals in professional football. He has scored 131 goals in his career while playing for São Paulo from 1990 to 2015.
He was known for his ability to score goals from free kicks and penalties. Ceni is also the only goalkeeper to have scored a hat-trick in a professional match.
Here is a list of the top 10 goalkeepers with the most goals in professional football:
Rogério Ceni (Brazil) – 131 goals
José Luis Chilavert (Paraguay) – 67 goals
Johnny Vegas Fernández (Peru) – 45 goals
Dimitar Ivankov (Bulgaria) – 42 goals
René Higuita (Colombia) – 43 goals
Jorge Campos (Mexico) – 46 goals
Hans-Jörg Butt (Germany) – 33 goals
Fernando Patterson (Costa Rica) – 35 goals
Marcio (Brazil) – 40 goals
Misael Alfaro (El Salvador) – 31 goals
Fact #11: Arsenal's 'Invincibles' Are The Only Group To Win A Golden Premier League Title
To honor their extraordinary achievement of remaining undefeated the whole season, Arsenal's renowned "invincibles" received an exclusive golden Premier League trophy. The trophy is often silver.
Their most famous players, Viera, Bergkamp, Henry, Cole, Pires, Keown, and Campbell, were on the 2003–2004 team. In their renowned red and white uniforms, the Invincibles won 26 games while drawing 12 others to secure the championship. At Old Trafford, the team's 49-game winning streak was snapped when Manchester United defeated them 2-0.
Fact #12: American and Canadians Call It Soccer
One of the most popular sports in the country is American football, which is often what is meant when an American mentions football. Two teams of 11 players play the American football game.
Most countries have professional leagues for this sport, which is one of the most followed worldwide. Canadian football, which is highly similar to American football, is called football in Canada.
The only people who call football soccer are Canadians and Americans.
Facts #13: Asteroids Named After Football Players
There are a few asteroids that have been named after football players. These include:
10634 Pepibican, named after Josef Bican, is widely considered to be the greatest goalscorer of all time.
14282 Cruyff, named after Johan Cruyff, one of the greatest footballers of all time.
33179 Arsènewenger, named after Arsène Wenger, the former manager of Arsenal.
79647 Ballack, named after Michael Ballack, a former German international.
82656 Puskás, named after Ferenc Puskás, one of the greatest Hungarian footballers of all time.
Fact #14: Biggest Football Stadium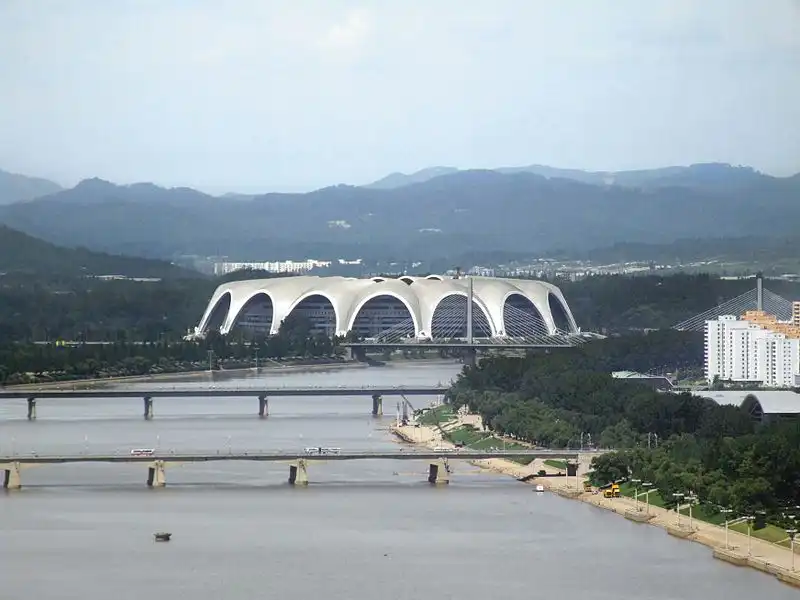 The biggest football stadium in the world is the Rungrado 1st of May Stadium in Pyongyang, North Korea.
The stadium was built in 1989 and is named after the May Day holiday, which is a major public holiday in North Korea.
The stadium has a capacity of 150,000 people. It is used for a variety of events, including football matches, athletics competitions, and mass gymnastics displays.
It is the largest stadium in the world by capacity and is one of the most iconic stadiums in the world.
Here is a list of the top 10 biggest football stadiums in the world by capacity:
Rungrado 1st of May Stadium (North Korea) – 150,000
Melbourne Cricket Ground (Australia) – 100,024
Camp Nou (Spain) – 99,354
First National Bank Stadium (South Africa) – 94,736
Wembley Stadium (England) – 90,000
Rose Bowl (United States) – 87,565
Estadio Azteca (Mexico) – 87,523
Bukit Jalil National Stadium (Malaysia) – 87,411
Borg El Arab Stadium (Egypt) – 86,000
Salt Lake Stadium (India) – 85,000
Fact #15: Zlatan Ibrahimovic Has Won the Championships League with Six Different Clubs, But Never Won The Medal
Zlatan Ibrahimovic is one of the biggest football stars ever, and you could think he's won it all. Despite playing for six Champions League-champion clubs, the Swedish superstar needs a personal trophy.
Ibrahimovic has played for Manchester United, Juventus, AC Milan, Ajax, and Inter Milan.
Fact #17: World's Most Profitable Sports Tournament
The FIFA World Cup is the most profitable tournament. In 2018, this hugely popular sporting event generated over $6 billion in revenue. This money is used to fund development projects in football-playing countries.
Fact #18: The Only Football Team Brazil Never Defeated
As we have covered earlier, Brazil has won the FIFA World Cup five times. Which makes them the most successful football team in history.
Norway is the only football team that Brazil has never defeated. Brazil and Norway have played each other four times, with Norway winning two games and drawing two.
The most recent match between the two teams was in 2006 when Norway drew 1-1 with Brazil in a friendly match.
They have a better record than Brazil. Surprisingly, Norway has never won the FIFA World Cup.
Here are the results of all four matches between Brazil and Norway:
1988: Norway 1-1 Brazil (friendly)
1997: Norway 4-2 Brazil (friendly)
1998: Norway 2-1 Brazil (FIFA World Cup)
2006: Norway 1-1 Brazil (friendly)
Fact #19: 80% of Football Is Manufactured In Pakistan
FIFA estimates that Pakistan produces 80% of football. The region's accessibility to low-cost labor and raw materials like leather and latex is responsible.
Small workshops make the football, which is then shipped to various nations. The production process is labor-intensive and highly skilled, requiring up to 20 years of expertise from dome workers.
Although the sector is unregulated, it offers thousands of residents a significant source of income. The industry has helped the nation's economy flourish by creating employment and opportunity for many people.
Fact #20: First Live Telecast of a Football Match
The first live telecast of a football match was made in 1937. The BBC covered this first live telecast between Arsenal and Arsenal Reserves.
The match was played at Arsenal's home ground, Highbury. The match was watched by an estimated 20,000 people.
The match was a great success. It helped to popularize the game of Football and television in the United Kingdom.
Since this first live telecast of the football match, live television coverage of football has become increasingly popular.
Today, millions of people around the world watch football matches live on television. This has helped make football one of the most popular sports in the world.
Here are some of the key moments in the history of live television coverage of football:
1937: The BBC broadcasts the first live football match, between Arsenal and Arsenal Reserves.
1954: The first World Cup is broadcast live on television.
1966: The BBC broadcasts the first live FA Cup Final.
1970: The first live European Cup Final is broadcast.
1992: The Premier League is founded and begins to be broadcast live on television.
2002: The first live FIFA World Cup in Asia is broadcast.
2010: The first live FIFA World Cup in Africa is broadcast.
2014: The first live FIFA World Cup in South America is broadcast.
2018: The first live FIFA World Cup in Eastern Europe is broadcast.
Fact #21: Word's Most Watched Sports Tournament
The FIFA World Cup is the most-watched sports tournament in the world. It is held every four years and features the best national football teams from around the globe.
The 2018 FIFA World Cup in Russia was watched by an estimated 3.5 billion people worldwide. Which makes it the most-watched sporting event in history.
Here are some of the other most-watched sports tournaments in the world:
Summer Olympics
Winter Olympics
UEFA Champions League
Super Bowl
NBA Finals
World Series
Cricket World Cup
Fact #22: The Largest Football Tournament
The second Bangkok League Seven-a-Side Competition in 1999 is considered to be the largest football tournament in the world.
The tournament was held in Bangkok, Thailand. The tournament featured over 5,000 teams with a total of over 35,000 players. The tournament was a huge success and it is considered to be one of the most interesting facts about football.
Fact #23: First Black Football Player
Arthur Wharton was the first black footballer in the world. The footballer was born in 1865 in Jamestown, Ghana. Later, he moved to England at the age of 13.
He played for numerous amateur and professional teams in England, including Preston North End, Rotherham Town, and Sheffield United.
He was a talented player and was known for his speed, athleticism, and goalkeeping skills. He was also a pioneer for black footballers, and his achievements helped to pave the way for other black players to play professional football.
Here are some of Arthur Wharton's achievements:
He was the first black player to play in the Football League.
He was the first black player to play for England.
He was the first black player to be inducted into the English Football Hall of Fame.
Arthur Wharton's achievements are a testament to his talent and determination. He was a pioneer for black footballers, and his legacy continues to inspire others today.
Fact #24: The Oldest Football Club in The World
Sheffield Football Club is the oldest club in the world. It was founded in 1857.
The club was founded by a group of local cricketers who wanted to play a game that was less violent than rugby football. They played their first match on October 21, 1857, against Hallam FC. Sheffield Football Club won the match by 2-0.
The club is still active today and is a member of the Football Association. It plays in the Northern Premier League Division One South. The club has also won the Sheffield & Hallamshire Senior Cup on 46 occasions.
Fact #25: Highest Scoring Game Ever
The highest-scoring football game ever was between AS Adema and SO l'Emyrne. The match was played on 31 October 2002 between two teams in Toamasina, Madagascar.
It holds the world record for the highest score in any football match, recognized by The Guinness Book of Records. SO l'Emyrne (SOE) intentionally lost the game against their arch-rivals AS Adema in a pre-planned protest over refereeing decisions that had gone against them during a previous four-team playoff tournament.
By some considerable margin, the match surpassed the previous-highest score when Arbroath beat Bon Accord 36–0 in the Scottish Cup in 1885.
The match was played in the THB Champions League, the top division of football in Madagascar. AS Adema were already champions and had nothing to play for, while SO l'Emyrne were still in contention for a place in the playoffs. In the first half, AS Adema scored 71 goals, and in the second half, they scored another 78. The final score was 149–0.
The match was widely condemned by the football authorities in Madagascar. AS Adema was fined $10,000 and had their title stripped from them. SO l'Emyrne was also fined $10,000 and had their coach banned for life.
The match is considered to be a black mark in the history of football. It is a reminder of the importance of fair play and sportsmanship.
Fact #26: India Once Qualified for the FIFA World Cup
Once India did qualify for the 1950 World Cup by default. It was because of the fact that few other teams withdrew from the tournament.
However, India withdrew prior to the beginning of the tournament as all other nations in their qualification group withdrew.
The reasons for India's withdrawal are disputed. Some believe that it was due to FIFA's ban on playing barefoot, while others believe that it was because the All-India Football Association (AIFF) did not have enough funds to make the trip to Brazil.
Whatever the reason, India's withdrawal from the 1950 World Cup remains a source of regret for many Indian football fans.
The country has since made some progress in the sport, but it has yet to qualify for another World Cup.
You may also like:
Conclusion
Football is a truly global sport that millions of people adore. It is a sport bursting with drama, emotion, and excitement. It is a game that may bring individuals from various backgrounds together. One of the most unique sports is football. By wrapping up, we shared with you the 25 most interesting facts about football. If you know more facts about football, do let us know in the comment section.